Our company goes to private and commercial locations and screens their excess topsoil, rock, dirt, gravel, sand, wood chips, compost and garden debris. By recycle screening on site, we are able to leave the home owner or contractor, a product they can use. We then remarket the excess materials to other customers needing sand, rock or topsoil.
Our program reduces the amount of materials dumped in fill pits and landfills. By using our service or by purchasing our topsoil screening products, you can feel good about helping to preserve our planet. Shop and compare, we think you will find our recycled products very inexpensive by comparison.
The Project
Reclaim, Recycle and Reuse approximately 1000 cubic yards of 18 inch minus soil and rock dig-out material excavated from a commercial building site.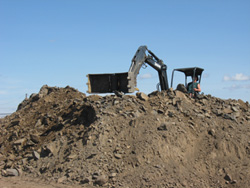 Although ths job could have been done with one portable screener using different screen sizes, IDM brought in 3 portable screening units to separate the material into usable sizes.
Phase 1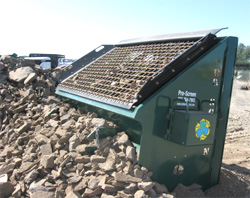 We first started with the PVG-12V topsoil screener unit with a 3 inch scalper screen. The first pile of raw debris was spread over the screen by the bucketful of a skidsteer.
The PVG-12V two product soil screener is powered by 12 volt deep cell batteries. Approximately 5 hours of run-time per charge. The unit can also be fitted with two batteries for easy change out and no work stoppage.
The two products below represent the material as it passed through the back and front of the first screener.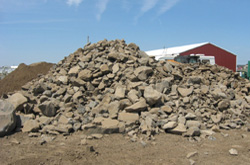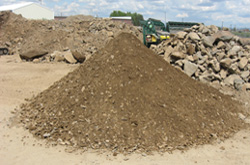 This decorative stone and stacking rock is ready for resale. This pile of 3 inch minus is ready to be screened to multiple sizes
Phase 2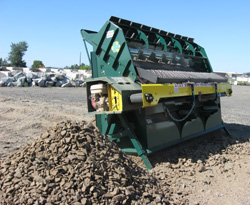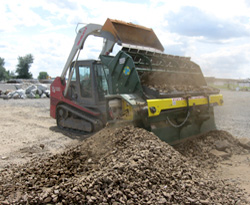 The PVG-C120 three product screener with a 1 inch base screen and a 2 inch scalping screen.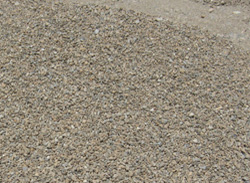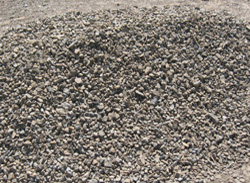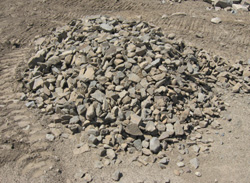 With these screens we processed a 3/4 inch minus product, a 3/4 to 1-1/2 inch minus product , and finally a 1-1/2 to 3 inch minus product.
Phase 3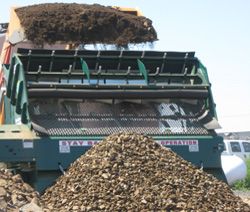 The PVG-120 two product topsoil screener fitted with a 1/2 inch base screen making a 3/8 to 3/4 inch small perk or decorative stone and 3/8 inch minus soil product.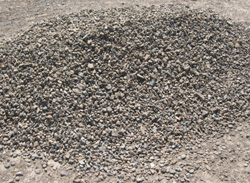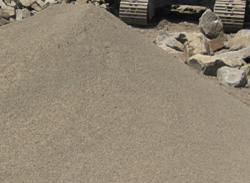 Phase 4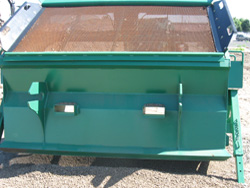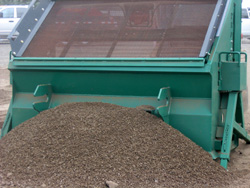 This PVG-12V two product topsoil screener fitted with a 1/4 inch screen creating 3/8 inch pea gravel and 3/8 inch minus soil product.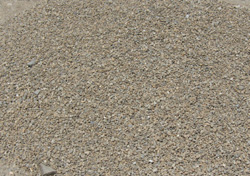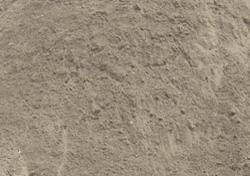 Pea Gravel
Material reduced to soil