Question about screening wet material
I have a property that has pit run gravel and also a sand filled dirt and loam that is pretty wet and need to screen the gravel out of it.
It is actually dug out of a creek bed so starts very wet - they let it stand for a while and then screen it so it is not dripping wet.   Needs info on screen type/size  and how to best screen this material - vibratory ?  feed deflector? Etc….
Answer:
The one thing going in your favor for screening is the fact that it seems to be a sandy loam.  Ask yourself the question as to how large of a stone that that you can accept in your soil.
When choosing a mesh size take note that the size of your finished product will always less than the opening in your screen mesh.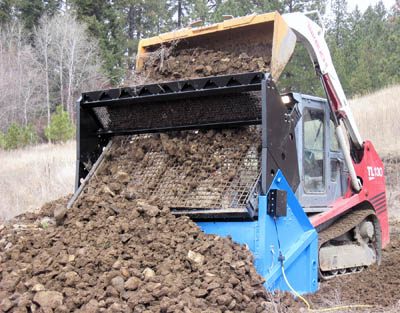 Screening Wet Material